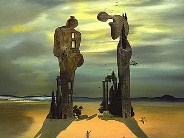 Surrealism-Plays is a site devoted to the history and creative works of the Surrealist Movement, as well as the anti-tradition of avant-garde theatre.
THE BELGIAN SURREALISTS
Belgian Surrealism emerged with the publication of
Correspondance
in 1924, the same year as Breton's First Manifesto. The periodical was printed on different colored fliers and featured critiques of many of the French Surrealists' writing and philosophies. Other periodicals published by the group during the 1920s included
OEsophage
,
Marie
and
Distance.
(For further descriptions of these publications, please
click here
to visit our
Periodicals
page).
The Belgian Surrealists were on a mission to "put the real world on trial" and to challenge traditional ways of thinking. Key participants included E.L.T. Mesens, Paul Nougé, René Magritte, Camille Goemans, Marcel Lecomte and, a bit later, Marcel Mariën.
Several members of the Belgian Group interacted and collaborated with the French Surrealists. In fact, both Nougé and Magritte are featured in the famous 1929 photomontage of the French Surrealist members with their eyes closed, printed that year in
Le Révolution Surréaliste.
René Magritte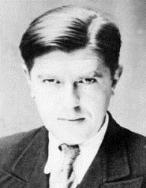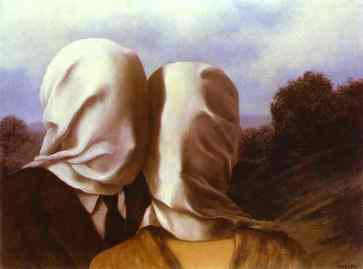 E.L.T. Mesens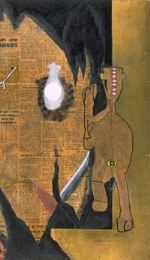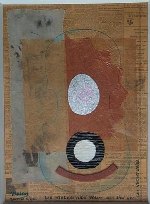 Already the wax mannequins invade the libraries
Women walk like wet flags
The insane hand out the image of their mind
At the doors of disused churches
From
Proclamation
(1934) by E.L.T. Mesens
Paul Nougé
Understanding of Nature
from
Optics Unveiled
(1924)
by Paul Nougé
The keyhole projects a ray across this nocturnal darkness. On a table whose form one can just make out, a bottle becomes evident. The bottle lights up vividly and one can see the sparkling of the liquid; it is a blue liquid.
The bottle and the light are alone on the table.
The light merges curiously with the blue water in the midst of an incomparable silence. Then a patch of brightness, a patch veined with red, reveals the wall. Its form is not fixed; it shifts; it could be a changing face. Objects slowly emerge: three roses, a smashed-open wardrobe, a hanging dress, a coat standing out against nothingness. Finally a charming young woman in a low-cut dress who is supervising the experiment and who is holding in her hand, at the end of a hair, a little ball of elder-pith.
Translated by Iain White
From
Paul Nougé: Works Selected by Marcel Mariën
published by Atlas Press
Marcel Mariën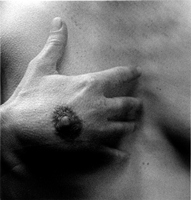 Selected Books
History
Surrealism in Belgium 1924-2000
by Xavier Canonne
Thames & Hudson 2007
Collective Inventions: Surrealism in Belgium
Leuven University Press 2007
Don't Tell Sybil, An Intimate Memoir of ELT Mesens
by George Melly
Heinemann 1997
Literature
Paul Nougé: Works Selected by Marcel Mariën
Atlas Press 1995
The Life and Death of La Belle Desiderata
by Marcel Mariën
Atlas Press 1991
Periodicals
Correspondance
Didier Devillez Éditeur 1993
Marie: Journal Bimensuel Pour La Belle Jeunesse
Didier Devillez Éditeur 1993
OEsophage
Didier Devillez Éditeur 1993
Art
Magritte: Attempting the Impossible
by Siegfried Gohr
Distributed Art Publishers 2009
Magritte
by Jacques Meuris Cromwell Editions 1988
Note:
There are certainly other good books devoted to the art of René Magritte; however, the list is far too copious to include here in its entirety.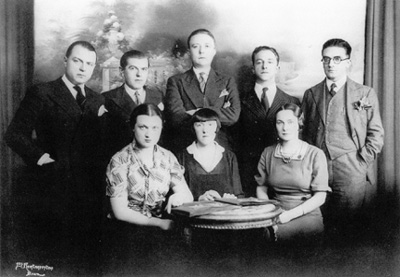 Above:
The Belgian Surrealist group, including E.L.T. Mesens, René Magritte and
Paul Nougé, during the 1920s.
All of the biographies and book lists found on this site, as well as texts found on the HOME, HISTORY, COMMENTARY &  PERIODICALS pages, are the sole property of
Surrealism-Plays.com.