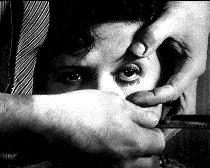 Surrealism-Plays
is a site devoted to the history and creative works of the Surrealist Movement, as well as the anti-tradition of avant-garde theatre.
Surrealism was a literary, artistic and revolutionary movement, founded in Paris during the 1920s.
Its primary goal was to overcome societal traditions that oppressed the freedom of the individual, and to explore, in a completely uninhibited manner, the far reaches of one's imagination, dreams and desires. Two words were key to Surrealism: Liberation and Exploration.

Andre Breton, who wrote the first Manifesto of Surrealism in 1924, spoke about a "revolution of the self" - an attempt to touch the very core of one's self, in its purest form, unaffected by the external world and its influences.

Inspired by Sigmund Freud and his studies of the subconscious, the Surrealists experimented with automatic writing and games of chance, pushing beyond traditional logic, and delving deep into the world of the irrational, the mysterious, and the "marvelous of everyday life".

Surrealism manifested itself through literature, poetry, art, photography, cinema, philosophy and politics. Among the best known Surrealist writers are André Breton, Louis Aragon, Paul Eluard, Robert Desnos, Benjamin Péret, Antonin Artaud and René Crevel. Surrealist artists include Salvador Dalí, Rene Magritte, Joan Miró, Yves Tanguy and André Masson. Luis Buñuel is perhaps the most acclaimed Surrealist filmmaker, while Man Ray gained fame for his photography.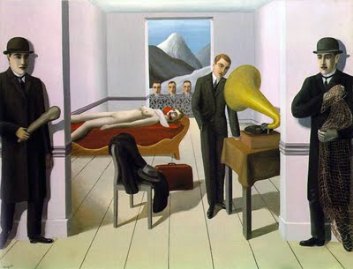 The history of Avant-Garde Theatre is rich and varied, encompassing such literary & dramatic movements as Symbolism, Absurdism, Expressionism, Cubism, Dada and Surrealism, among others. Important contributors include Alfred Jarry, Oskar Panizza, Antonin Artaud, Bertolt Brecht, Vladimir Mayakovsky, Luigi Pirandello, Stanislaw Witkiewicz, Samuel Beckett, Eugene Ionesco and Tadeusz Kantor.


All of the biographies and book lists found on this site, as well as texts found on the HOME, HISTORY, COMMENTARY and PERIODICALS pages, are the sole property of Surrealism-Plays.com.